La Mutation Militaire à Kingston
- Conseils professionnels sur votre nouveau voyage
- Recherche D'un Domicile
- Vie et Location
Lire la suite
L'avantage de l'initié
Inscrivez-vous pour afficher de nouvelles annonces qui correspondent à votre style de vie.
Lire la suite
La Mutation Vers Une Autre Base
- Matterport VT
- Marketing Facebook
- Prix ​​Négociable
Lire la suite
Bienvenue à "Kingston East – 13"
Barriefield
Village
Windsor Court
Grenadier Village
McLean Park
Greenwood Park
Bakers Point
L. Burke Park
Situé le long de l'Inné Harbour et de la Grande Rivière Cataraqui et s'étend jusqu'à la 401 font de ce quartier très populaire. Le futur projet de site pour un centre d'alimentation et le troisième passage de John à l'encontre de Gore Road. Ce quartier offre un centre sportif et une arène.
Score Militaire 9/10
Densité Militaire
En bordure sur le bord de la Base des Forces canadiennes Kingston et s'étend jusqu'à la 401 Ces quartiers offrent des pièces de maisons d'un million de dollars. Au fil des ans, ces quartiers ont mis au point afin de répondre à la demande d'augmentation de la population dans ce domaine. Ce quartier propose des cours d'anglais et de l'école française et se trouve à quelques minutes du centre-ville.
Valeur de la propriété
Maison de Village : allant d'environ $210,000 – $270,000
Maison Jumelée : allant d'environ $210,000- $260,000
Maison Individuelle allant d'environ $250,000- $500,000+
Exécutive Maison allant d'environ $600,000+
Types de Logement
Maison de Village
Maison Jumelée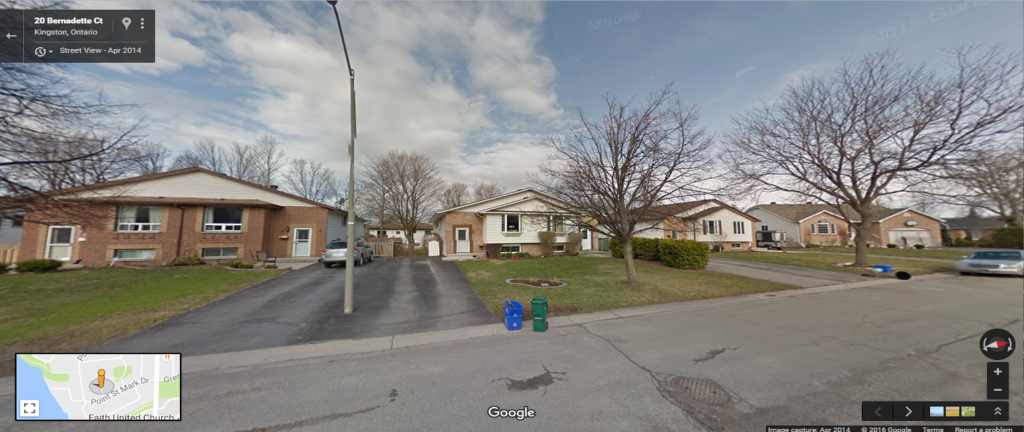 Maison Individuelle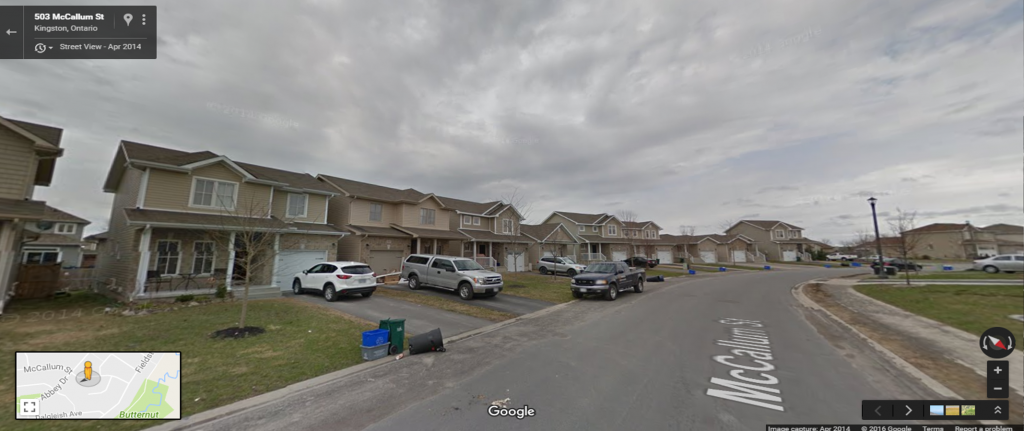 Exécutive Maison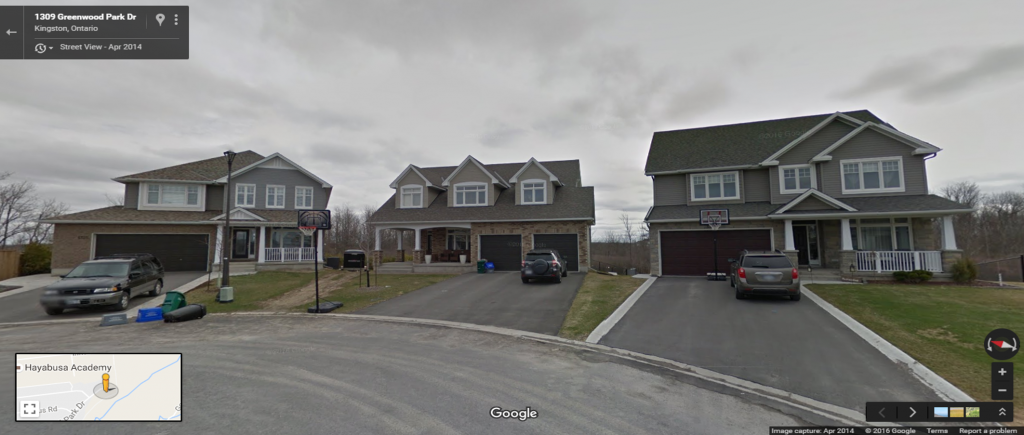 Parc
Green Bay Park
Grenadier Park
J. Machen Sports Field
Barryfield Rock Park
Assora Park
100 Foot Park
L. Burke Park
Barkers Point
Riversedge Park
Équipements
Rideau Town Centre
Mike Mundell's Surf & Turf
Valu-Mart
Kingston Frontenac Public Library
Greenwood Medical Centre
Barriefeild Animal Hospital
Tim Hortons (Hwy 15)
Rideau Marina
Garrison Golf and Curling Club
Intérêts
Kingston Military Community Sports Centre
Kingston Constantine Arena
Garrison Golf and Curling Club
St. Lawrence Business Park
MacLean House/Pittsburgh Library
Hotêls
Kingston Motel East
Highland Motel
Mon premièr diplôme que j'ai reçu au Québec a été en informatique et je travaillais avec les ordinateurs pendant plusieurs années. Après avoir déménagé à l'Ontario, j'ai reçu un diplôme en psychologie, tout en travaillant à temps plein dans l'informatique pendant que je faisais du bénévolat auprès des enfants à risque. C'était là quand je décidai que je voulais une carrière où je pouvais travailler avec les personnes plutôt que la technologie. Je commençai de nouvelles études et une carrière dans l'immobilier. Ceci est l'une des meilleures décisions que j'ai jamais faites. Je vis en Ontario depuis plus de 20 ans, mais étant dans le domaine de l'immobilier me permet de continuer à travailler avec des gens en français et en anglais.
Your Grant Team.| 1650 Bath Road | Kingston, ON K7M 4X6 | © 2018