La Mutation Militaire à Kingston
- Conseils professionnels sur votre nouveau voyage
- Recherche D'un Domicile
- Vie et Location
Lire la suite
L'avantage de l'initié
Inscrivez-vous pour afficher de nouvelles annonces qui correspondent à votre style de vie.
Lire la suite
La Mutation Vers Une Autre Base
- Matterport VT
- Marketing Facebook
- Prix ​​Négociable
Lire la suite
Bienvenue à "North of Taylor Kidd – 39"
Ridgewood Estates
High Gate Park
Cedarwood
Sutton Place
This district is located east of Loyalist Township and between Taylor Kidd and Princess Street. Highly populated, well established family neighborhoods with many parks and some developmental growth. There is a wide range of homes and price ranges in this district. The newly expanded Bayridge Drive to Creekford Road makes for easy access to the 401. Close to the Cataraqui Town Centre (locally known as the CAT Centre), Box Stores, Movie Theatre and restaurants.
Score Militaire 8/10
Densité Militaire
Primarily well established family neighbourhoods with a variety of housing from semi detached to executive homes with a newer neighbourhood off of Woodbine Road. Highly desirable schools as well as the large Woodbine Community Park helps with the high rating this district enjoys.
Valeur de la propriété
Maison de Village (Condo) : allant d'environ . $220,000 – $250,000
Maison de Village prix allant d'environ. $180,000 – $250,000
Maison Individuelle : allant d'environ $290,000 – $500,000+
Exécutive Maison : allant d'environ $600,000+
Types de Logement
Maison de Village (Condo)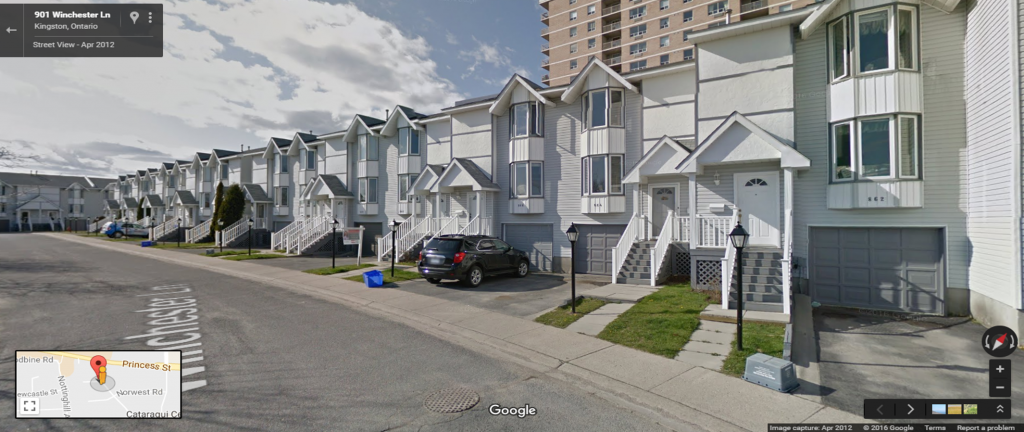 Maison de Village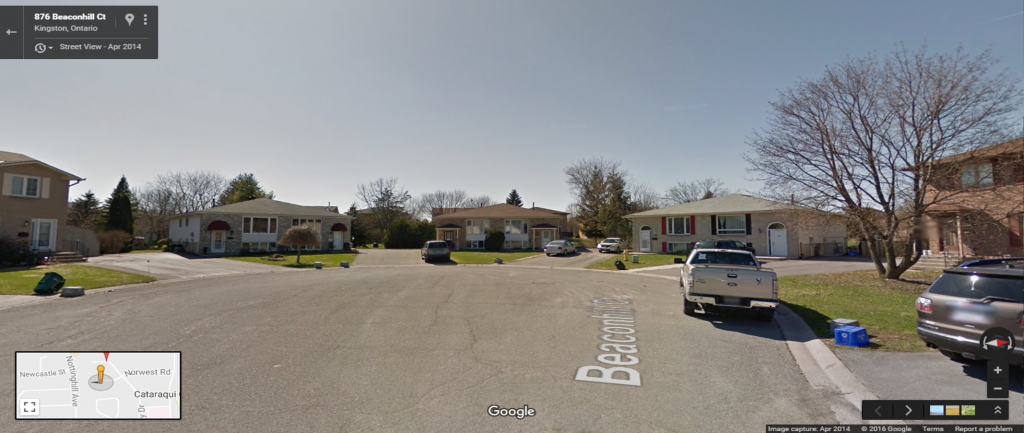 Maison Individuelle 
Exécutive Maison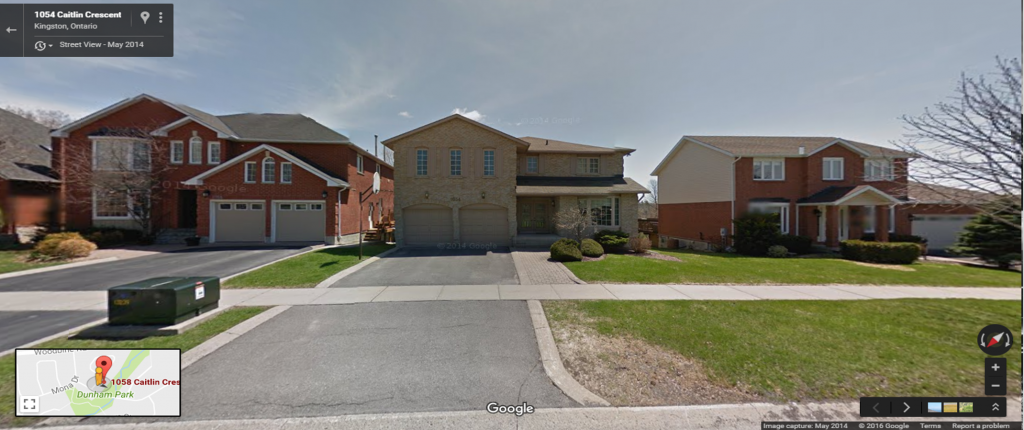 Parc
Old Colony Park
Bridle Path Park
Garden Walk Park
Durham Park
Woodbine Community Park
Ridgewood Park
Équipements
Cataraqui Town Centre
Mary Brown's
Papa John's Pizza
The Rose & Crown
Intérêts
Kingston BMX Track
Hotêls
Mon premièr diplôme que j'ai reçu au Québec a été en informatique et je travaillais avec les ordinateurs pendant plusieurs années. Après avoir déménagé à l'Ontario, j'ai reçu un diplôme en psychologie, tout en travaillant à temps plein dans l'informatique pendant que je faisais du bénévolat auprès des enfants à risque. C'était là quand je décidai que je voulais une carrière où je pouvais travailler avec les personnes plutôt que la technologie. Je commençai de nouvelles études et une carrière dans l'immobilier. Ceci est l'une des meilleures décisions que j'ai jamais faites. Je vis en Ontario depuis plus de 20 ans, mais étant dans le domaine de l'immobilier me permet de continuer à travailler avec des gens en français et en anglais.
Your Grant Team.| 1650 Bath Road | Kingston, ON K7M 4X6 | © 2018